The automatic import and processing of data via API is supported for these exchanges: Binance, Bittrex, Coinbase, Kraken, Kucoin, Bitstamp and Bitfinex.
However, CryptoSkat also supports import of transaction data from all exchanges and wallets via a CSV file format. In practice this is done by you exporting your transaction data from the exchange or wallet in a CSV file and then uploading the file to your CryptoSkat account.
For all wallets you can use such an individual CSV format. This can be done in the pane "import" when logged in to your CryptoSkat account. Just click on the wallet you want to import data from and follow the simple step-by-step guide provided.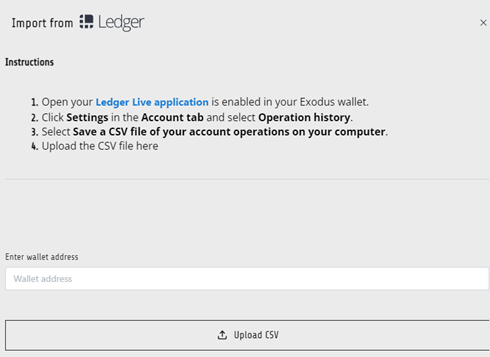 Furthermore, for importing from all exchanges and wallets, we have developed a generic file format for CSV download, which is available under the "import" tab when you are logged in.
You can use the generic file format to register all your transactions from your wallets and exchanges. It requires a little more work than just CSV export and subsequent upload in the individual formats as described above.
This is because there is variation in how CSV files are generated in the individual exchanges and wallets. The data download you receive from your exchange in CSV format must therefore be adapted to our generic format yourself if you choose to use this option.
We generally only recommend using the generic CSV format for advanced users of Excel.